"On returning from the West after a successful speech/lecture tour, one always found himself an object of adoration in India."
The quote cited above, in the context of Indian National Congress delegate Surendranath Banerjea's return from England, is sourced from writer Priyadarshi Dutta's book The Microphone Men, which explores how public speeches by noteworthy Indians in the 19th and early 20th centuries awakened their people to a sense of the self. While tracing the evolution of speechmaking at public fora as an important medium for expressing views of far-reaching import by seminal figures in our recent history – some resurrected by the  author from oblivion – , Dutta unfolds  the story of modern India's coming of age.. His aim, he avers, is simply to pay tribute to such men and women. And that precisely is the narrative's strength.
The sense of purpose that drives individuals who have a mission to accomplish is clearly brought out via anecdotes and, of course, oratory that deeply concerns their raison d'etre. Painstaking research is amply evident in the exhaustive detailing of English education serving to nurture public debates by Indians under the British Raj, and the natural transition to speechmaking in vernacular languages. The trend, in the course of time, encompassed economic, cultural, religious and nationalist discourses by a host of luminaries and those whose tryst with fame was brief. Educated natives, many having studied in England and the best institutions at home, or just motivated by lofty idealism, stemming from an enduring legacy, emerged as pathfinders. They were not necessarily impelled by the same goals as they came from different backgrounds and fields: business, law, politics, administration, teaching, writing, religious counselling, social activism and so on. But their work and pursuits were geared towards providing a more dignified and rewarding life for people, shackled by colonial rule and mortal fetters.  Their immediate concerns were eventually to pave the way to freedom, and for the spiritually inclined, the inner quest.
The departure from conventional renderings of history vests in talks, lectures and speeches that served to highlight issues of wider relevance at certain important junctures. Some episodes stand out: academic Henry Derozio's inspirational oratory before college students before death snatched him away in his early twenties; social reformer Rammohan Roy's exhortations  against sati; public rhetoric over indigo plantations; Rasik Krishna Mullick's fiery speech on January 5, 1835 against the Charter Act, 1833 and for repealing the Press Regulation, 1824 (the first genuinely political speech, as per Dutta); stalwart orators forming the British Indian Association in October 1851.
Dutta has high praise for Derozio: "A godless Derozio, it might be said, was the godfather of public speaking in India. A number of his disciples became the first public orators. But his premature death deprived him of the opportunity to see them blossom".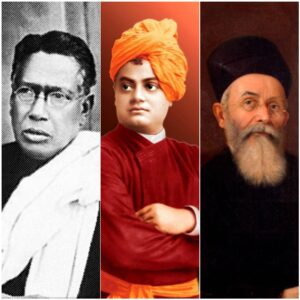 Aspirational Indians travelled to England and other western countries frequently. Raja Rammohan Roy and Dwarkanath Tagore were reported to have praised the colonisers for benefiting India by their rule. Roy's speech was delivered on July 6, 1831at a dinner hosted by the East India Company in London. And Tagore's speech was delivered on July 29, 1842 at the Lord Mayor's banquet in London. In fact, the latter's eulogy of British rule incensed critics both in England and at home.
 Dadabhai Naoroji's move from Bombay to England where he formed the East India Association in 1866 is a matter of special interest.
"The East India Association institutionalized discourse on contemporary India in Britain…It had on its rolls both Indians and British sympathetic to the Indian cause. In fact, there was a preponderance of British civil servants and retired army officers in the Association.
Two Indian students, then studying law in London, identified themselves with Dadabhai's mission. They were Ferozeshah Mehta and Womesh Chander Bonnerjee…This trio of moderates was destined to lead the Indian National Congress two decades later.
The stated objective of the Association was 'independent and disinterested advocacy' for 'promotion of interests and welfare of India'".
Strangely, the 1857 insurrection "was an uprising without orators", to quote the author. The book further states: "The absence of oratory points to a lack of shared vision". This perhaps accounted for the event's failure. An excerpt:
"The apologists of the uprising generally focus on its heroic and patriotic aspects, overlooking the question of its political vision. The uprising, they assert, was not a spontaneous outbreak but secretly planned by Nana Saheb for long. This makes the uprising at best a conspiracy, but not a movement that presupposes dialogue between the leaders and their followers. The uprising appears to be more about vested interest and less about ideas".
As growing awareness of the need to rectify social and economic ills and become free of the colonial yoke influenced public discourse, numerous outstanding individuals delivered speeches that left a great impact. Lal Mohan Ghose on July 23, 1879 spoke against Lord Lytton's India Policy, excluding natives from the government, before a captive audience in London. Following his address, the rules for the Civil Services, kept on hold for almost seven years, were published within 24 hours.
Other speeches, delivered by other notables, are cited: Surendranath Banerjea's speeches in London in 1889 in his capacity as Indian National Congress representative; economist and writer Romesh Chunder Dutt 's speeches in England which he visited in 1998, 1899 and 1900, highlighting the ten famines and plague that afflicted India during six decades of Queen Victoria's rule; Swami Vivekanand's four-year lecture tour in the West, and in a subsequent section, detailed analysis of his illuminating oratory that was to fuel national awakening; Lala Lajpat Rai's speaking tour of England and the United States; and Gopal Krishna Gokhale's speeches against Lord Curzon's decision to partition Bengal. Their triumphant return from foreign lands was invariably marked by adulation. Rail tours through the subcontinent facilitated a pan-Indian audience for these early nationalists who hailed from different regions.
"They travelled mainly by train and wielded the microphone, figuratively speaking".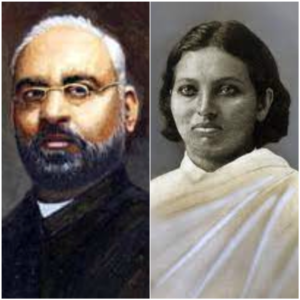 The ongoing religious and cultural revival spurred emergence of luminaries as diverse as Brahmo Samaj's Keshab Chandra Sen whose talks and writings revealed a distinct Christian tilt; Shri Ramakrishna Paramahansa who disapproved of professional preaching; Swami Dayanand Saraswati who, in his discourses, switched from Sanskrit to Hindi in order to connect better with the masses. Two others who gave speeches in Sanskrit were Shyamji Krishnavarma and Pandita Ramabai.
Manmohan Basu, Bengali litterateur and orator, was the first to voice the word 'swadheenata' in his 1868 speech. Lokmanya Tilak, who initiated the Ganapati Utsav in 1894, presaged Hindutva politics in comments justifying Shivaji's killing of Afzal Khan at the Shivaji festival in June 1897:
"God has not granted the mlechchas (a generic term for foreigners) a copper plate (symbolic of charter) to rule India. Shivaji was not guilty of coveting what belonged to others, because he strove to drive them out".
As professional speakers, lawyers/barristers among patriots occupied centrestage. Barrister C. R. Das's impassioned defence in court in 1909 of his client Aurobindo Ghose in the Alipore bomb case led to the latter's acquittal. The author terms the latter and Bipin Chandra Pal, a prolific speaker in Bengali and English, as "co-architects of the Swadeshi movement". Mahatma Gandhi and Jawaharlal Nehru, both lawyers, in time provided leadership to the Congress, the former preferring Gujarati and Hindi for speechmaking while the latter alternated between English and Hindi. It may be noted that Mohammed Ali Jinnah's communal rant and public pleas for creating Pakistan were in English.
Radio broadcasts from overseas had Rashbehari Bose and later, Subhas Chandra Bose inject nationalistic fervour into their countrymen and women. Azad Hind Radio had broadcasts by others for a limited time in English, Pushto and Indian languages. The author concludes his intense account with the observation that Parliamentary democracy is indeed "the legacy of the speechmakers at work".